Poppy Appeal 5K!
8 November 2017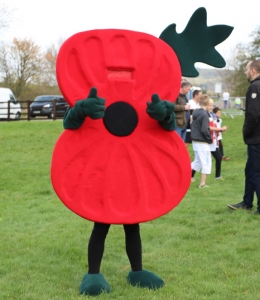 There are so many good causes out there and one that I'm sure we can all relate to is the Poppy Appeal. Cheltenham's 5K race was held on the morning of Sunday 29th October at the Cheltenham Race Course and 3 of our ladies were mad enough to run it. Denise, Anna and Gloria all did a fantastic job and ran what was quite a difficult course!
They joined hundreds of others on the run and everybody who participated did a great job. We all went down to show our support and to cheer them on, but the hot food and drink van was far more appealing than doing the actual run so we made the Poppy Appeal the charity for our corporate donation this year!
Well done to the organisers and everybody who participated, it was a great morning for a great cause!